This rod, designed and built by Cape Town split-cane rod builder Stephen Boshoff is, by any standards, an innovative solution to the perennial small stream fly fishing requirement of light weight and no fish-scaring flash. It is characterized by its unusual cable tie grip, the exposure at the rod butt of the blank and its matte khaki finish. It was built for Ed Herbst and was described by him in an article on Tom Sutcliffe's website:
http://www.tomsutcliffe.co.za/fly-fishing/friend-s-articles/item/144-ed-herbst-in-search-of-the-ultimate-small-stream-fly-rod.html
Uncle Ed believes that by minimising rod flash you will most certainly improve your catch rate on our shallow and clear mountain streams
The finish has come off here and there but it certainly adds that timeless feel to this classic.
Stephen Boshoff, who was the custodian of this rod, has with Ed's permission, given it to me. I will fish it once and then I will retire it to a permanent exhibition on my study wall along with a few of Ed's innovative fly patterns.
http://www.tomsutcliffe.co.za/fly-fishing/fly-tying/item/244-ed-herbsts-six-pack-of-flies.html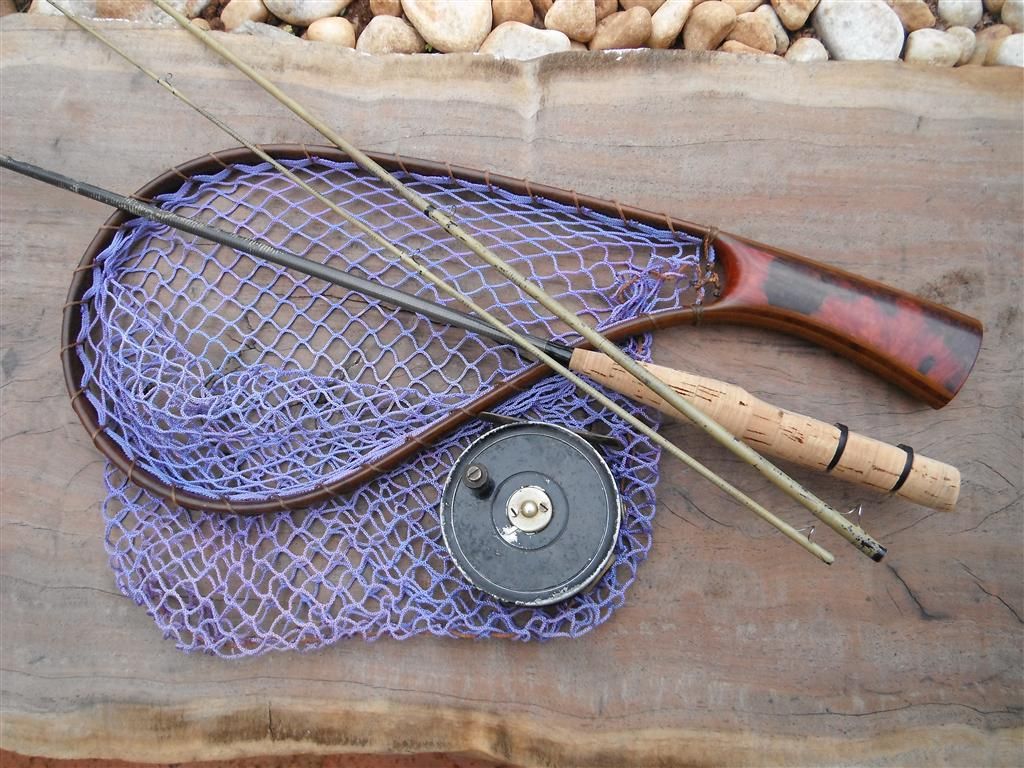 Below Ed Herbst, the original owner poses with a beautiful Rainbow Trout caught on this Gem of a rod.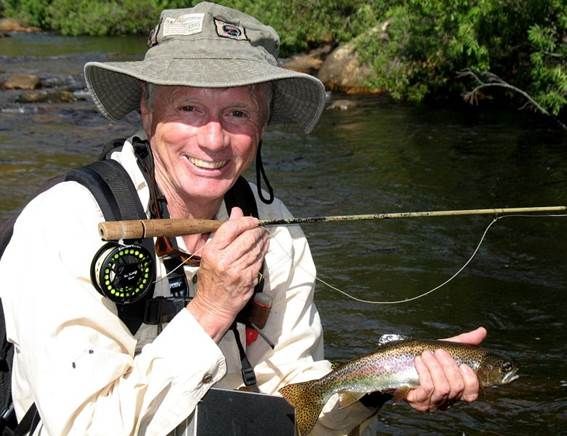 Note the cable ties keeping the reel in place. Adds a new dimension to the term minimalist.